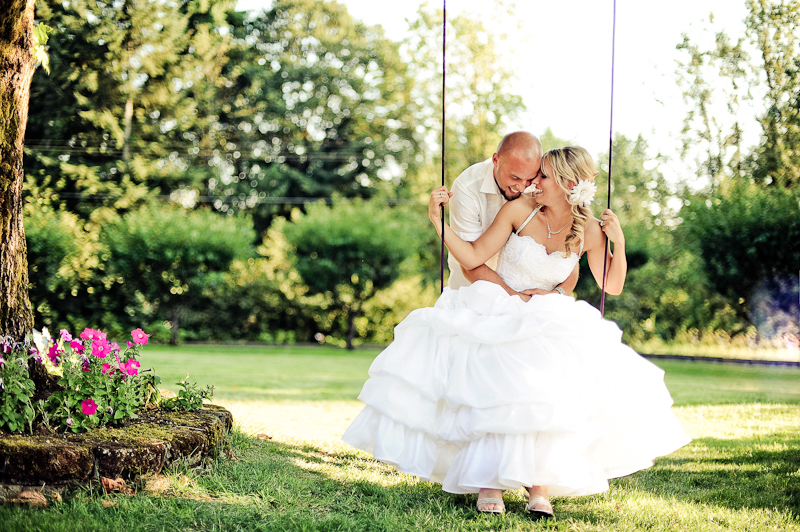 I've had the pleasure of getting to know Erik + Erin really well over the last year and when it came time for Erik to propose, he asked me to be there with our community group friends to be a part of the celebration.  His proposal came in the winter, their engagement session in the spring and a summer August 28th wedding concluded my August 2011 weddings, but is the beginning of their life as husband and wife.  I'm so honored to have been able to walk with Erik, have my family be friends with theirs, see their love grow and mature, and look forward to seeing their journey together.
Their wedding day was incredibly blessed by sunshine and was just fun and Soleil Bliss did a wonderful job designing, planning and coordinating their wedding.  Congratulations you two, my family loves you both.  And Erin, that was the most athletic father/daughter dance I've ever seen in my 200+ weddings:).
Thanks for checking out my work.  For updates and specials like us on facebook.  Cheers!