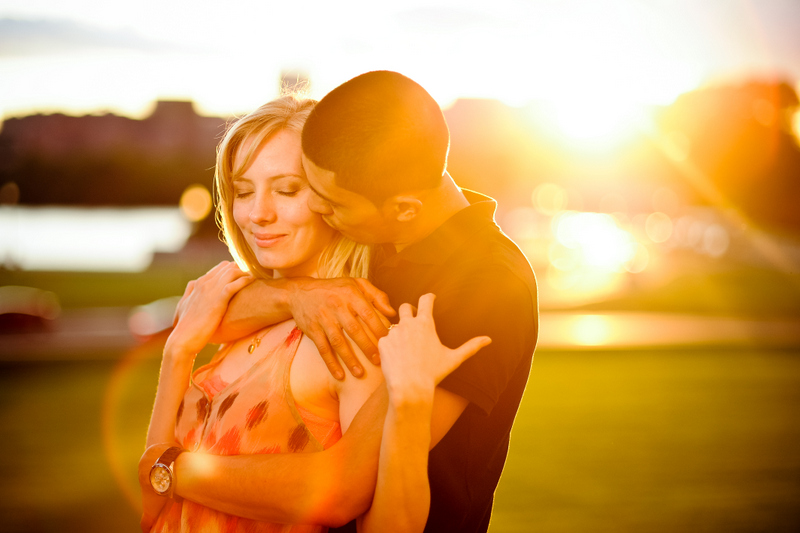 Ched and I were neighbors when I was a kid and lived in Virginia; the last time I saw him he was shorter than me, of course he was in the 2nd grade and I was in the 4th.  His parents and mine are really good friends and in the Filipino culture, good friends of your parents made them instant uncles and aunties.  So when it came time for them to plan their wedding, Ched's mom suggested to Jeannelle to check out the work of a "family friend," who happened to be me.  Well, to Jeannelle a "family friend" brought up many descriptions, but "hired" wasn't one of them.  So when I received a phone call from Ched, the first time we spoke to each other for almost 20 years, I was definitely excited that they've agreed to commission me for their Baltimore, MD wedding.  I flew into DC a few days before their wedding and was reintroduced to my old neighbor Ched, and I had the pleasure of meeting his fiance Jeannelle.
It was definitely an awesome session, and the icing on the cake was the most beautiful orangey sunset I've ever photographed as we stood at the top of the Lincoln Memorial.  It was there that Ched proposed to Jeannelle a few months before, so it was a most memorable evening.  I hope you all enjoy the session below, I certainly had a great time photographing in our Nation's capital!  Stay tuned for Ched and Jeannelle's Maryland wedding.
Thanks for checking out my work, for updates on other sessions you can check out my facebook page here.  Cheers!