Hello Brides and Grooms,  I'm currently having a discount for the remainder of my 2017 weddings for a photobooth add-on.  Normal rates start at $800 for 4 hours of photobooth time at your reception with instant access to download images online.  Your guests will be able to see their photos instantly and get a link to their images to download at the reception.  For the remainder of my 2017 weddings, the 4 hours will be $400 and includes all of the props, background, and your guests will have access to download their images right away.  You will also receive all of the photobooth pictures with your wedding photos when I present to you your wedding day images.  Unfortunately, printing won't be available at this time.
$400
4 Hour reception Photobooth
Backdrop
Photobooth
Props (feel free to bring any extra if you'd like, but we will have plenty  (maybe a funny cardboard cutout of yourselves)
Access to images right away (*depending on wifi and phone reception)
Photobooth Photographer (in addition to myself and a **second photographer)
**depends on your wedding package you purchased if it's 2 photographers or just myself, but a dedicated photobooth photographer will be there.
Below are a few images from the last wedding I had the photobooth to.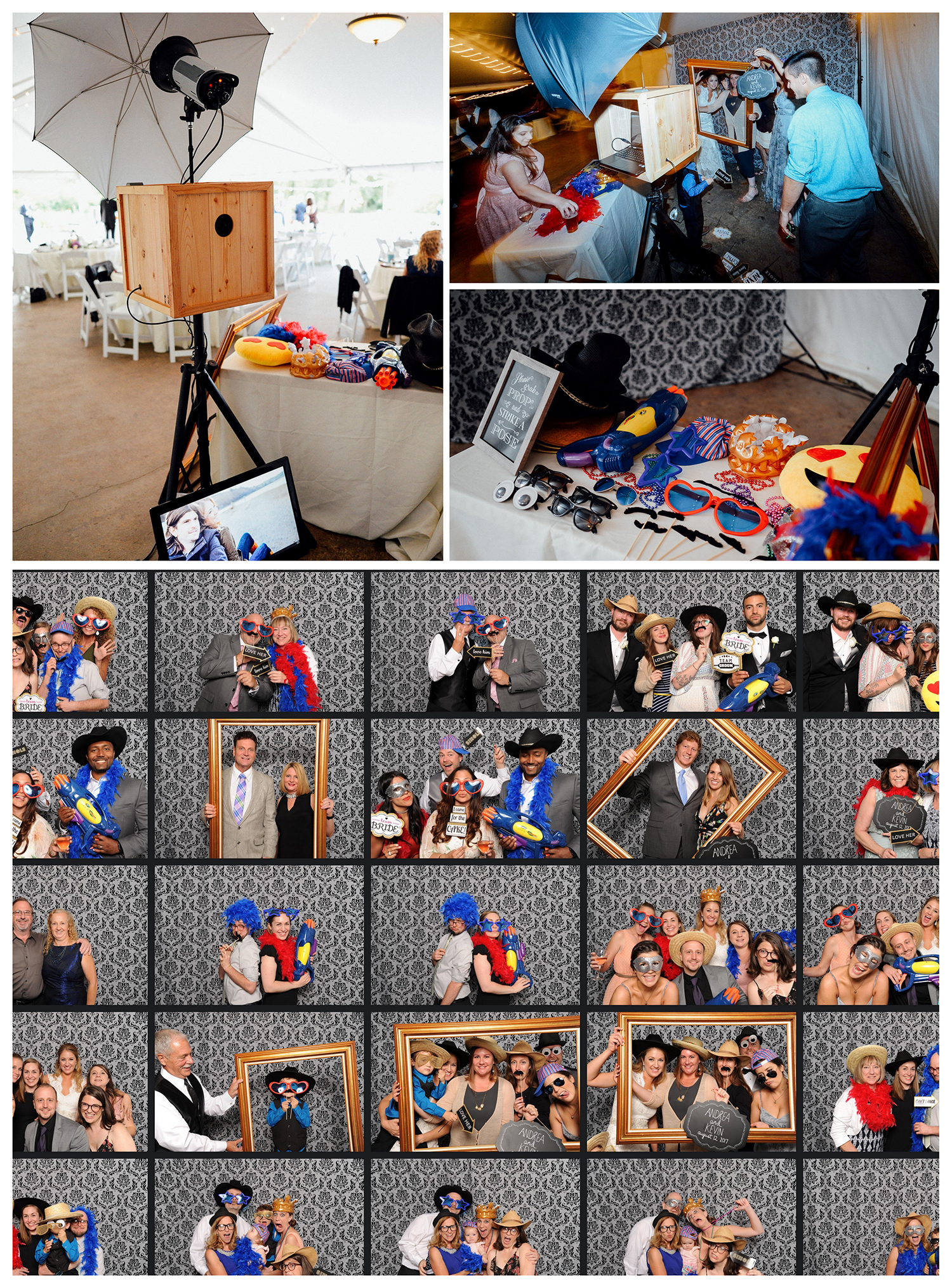 This is just an excerpt of the images taken at the photobooth, there were quite a bit during the 4 hours it was open.